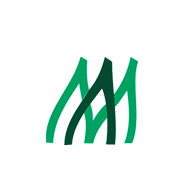 Marble inlay flooring in Hyderabad Deals Professionally with our Services such as Marble Inlay Flooring in Hyderabad at the best price at Attari Marble.
Also Professional with Wall Inlay, Agate Stone, Mother of Pearl, Mosaic Work, Table Top & many more
We are a manufacturer, not a supplier or agent
When You'll reach us, you directly deal with the manufacturer which provides you better price and fast production.
Also not involved in Tax Cheating or any single kind of fraud in both local and international markets.

At Attari Marble only natural stones are used and one thing is for sure you only get 100% genuine products here. We have come to Hyderabad for the last 15 years working in the best bungalows. If you want to make your home look like a paradise, then definitely remember Attic Marble Art and make your flooring shine with it. Flooring, Pietra Dura Works, Mosaic, Table Top, Mother of Pearl works, Brass Inlay on wood or Floor, Glass Inlay on wall Panel, semi-precious stone works for interiors, Wooden Inlay, Marble Floor Medallions, Marble & Stone Carving Sculpture etc.